Drunk Elephant C-Firma Day Serum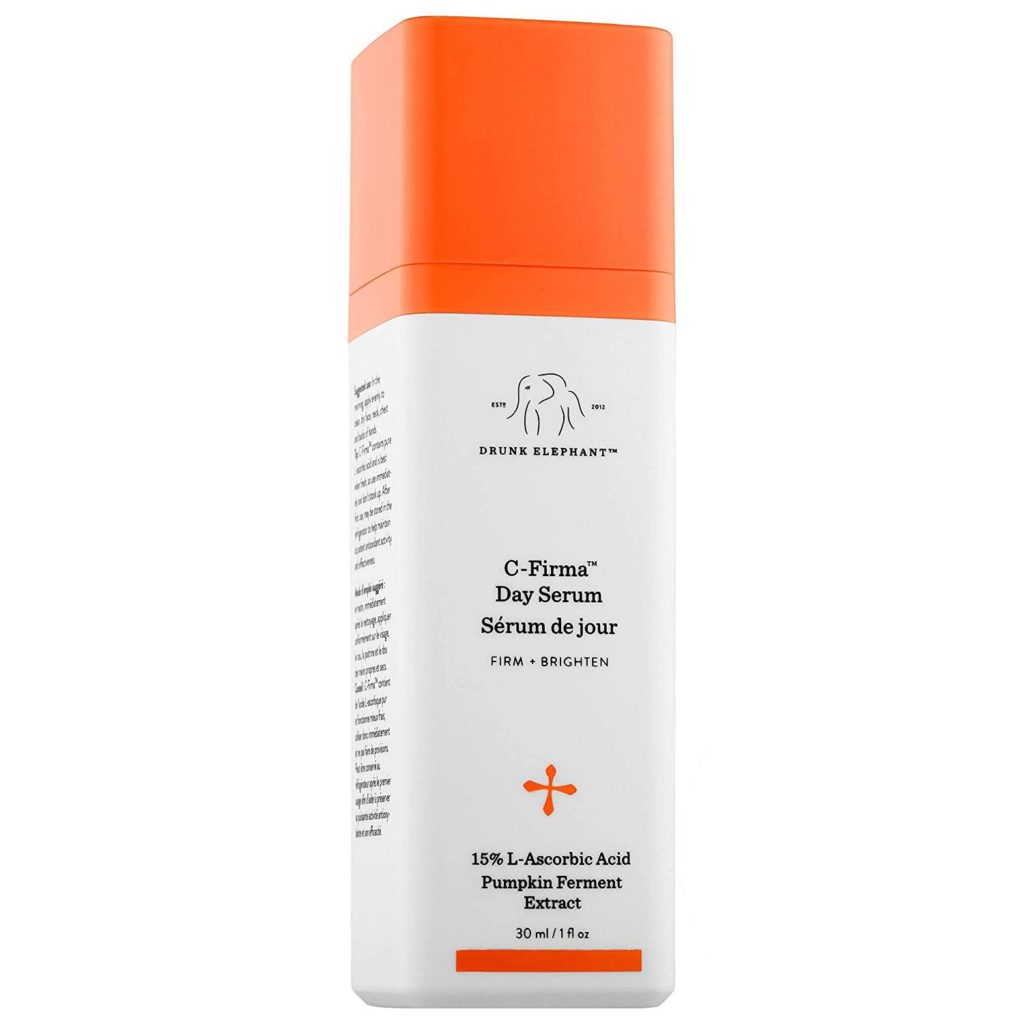 I know it's been a while… What can I say??? Life can be crazy sometimes and doesn't even let you take a break… But then something unfortunate like Covid-19 turns up and everything changes.
Now because of this pandemic most of us are stuck at home and during this time not really thinking of makeup, our beauty regimes or skin care. Health professionals are telling us to try to eat healthy and do some home workouts during this time, which is a damn good advice and I myself following it to the T, however, even in this hard time neglecting my skin is not an option… For me at least. I you think the same then read on as I am about to tell you of a product that is definitely not new but it is one of the best skin care serums available.
"Drunk Elephant C-Firma Day Serum", is a Vitamin C based serum that is rich in antioxidants and nutrients. Formulated specially to provide protection against pollution and other environmental stressors like our beloved sun (us Brits really love our sun lol). The key ingredient is L-ascorbic acid (15%), which is a potent form of Vitamin C, and is the real protective power behind this formula. "Drunk Elephant C-Firma Day Serum", also contains fruit enzymes of which, pumpkin ferment and pomegranate extract are the two that helps loosen any dead skin cells incumbering your skin radiance. Sodium hyaluronate crosspolymer in the formula helps to provide hydration and soothing to your skin. The formula is alcohol free, fragrance free, Free from essential oils and it's suitable for all skin type… Oh and it's suitable for vegans, if that's your jam.
As the name suggests, you apply it in the morning to a clean dry skin and let it perform its magic. It is an orange watery product that has a tiny hint of a metallic scent but not at all overpowering.
After applying daily, I saw visible brightness, smoothness and evenness in my skin within a few weeks and after using it continuously for about a month decided never to go with any other Vitamin C serum… results were that good.
Price wise, I have to say that its expensive. £67 for a 30ml pack is quite a bit but I think it is worth giving "Drunk Elephant C-Firma Day Serum", at least one go, then decide its worth based on what you see in the mirror.