Jade and Rose Quartz Rollers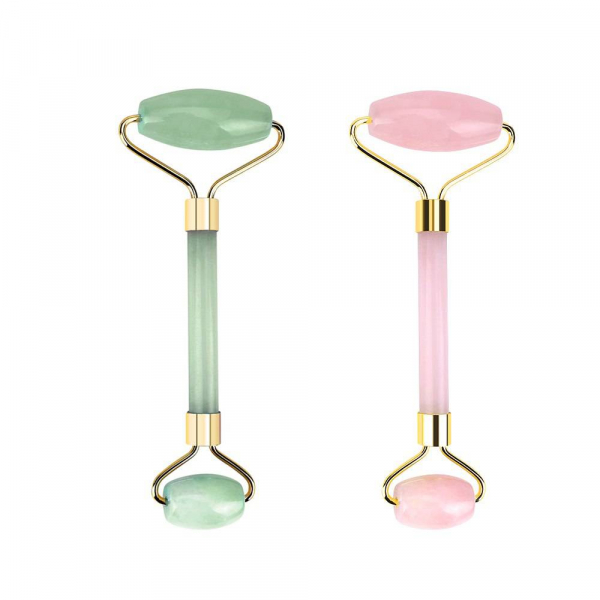 When we think of the achievements of ancient Chinese, we straight away think of horrible things like gunpowder or projectile weapons. However Chinese medicine and holistic approach to health and well-being is also their wonderful achievements and to be honest if we just take one moment to think, we would realise that we aware of them as much as we know about gunpowder and projectile weapons.
Ancient Chinese were also big on beauty treatments and skincare, and today I'm gonna talk about a 7th century skincare tool that has seen a massive come back in a last few years and it's all over social media. I think most of you have probably guessed it, I am referring to, "jade and rose quartz rollers".
First question asked about such things that, whether it really works…? Well…the short answer is "yes" but the complete answer would be that, "yes it works but these are not the quick-fixes or miracle cures some people expect them to be". You can't just roll your face in any direction and expect it to be effective. According to experts "You have to drain and roll towards your lymph nodes and for a prolonged period of time to see and feel the results".
Jade rollers and their counterpart pink rose quartz rollers work by the way of lymphatic drainage and promoting blood circulation in order to reduce puffiness and wrinkles. Jade and rose quartz rollers believed to have healing and protective properties for the skin. They tend to reduce swelling, and allow deeper penetration of skincare products. These rollers also well-known for reducing inflammation of the skin, reducing the appearance of under eye circles especially if your roller is cold. Jade roller are usually kept in the refrigerator (definitely if you are in UK in july2019 lol), however it is said that rose quartz is naturally has colder properties so it can be used in its natural temperature, but this is something I need to do a bit more experimenting on and so should you.
In terms of use, think of a hybrid of paint roller and a hand-held massage tool. It's basic, It's simple and for that it's best.
Price for a jade or rose quartz roller in UK varies from £12 to £35 but I think it's definitely worth trying because your skin is precious and to keep it young and healthy, beats every price tag.