High Definition Makeup Services
Elle Zahra's unique viewpoints and inspirations can be seen in her work. She is known for creating looks that convey sensuality.
She studied beauty therapy from the Europe's best institute London school of beauty & makeup and carried out advanced training in bridal hair and makeup.
When it comes to beauty and makeup, it is not always easy to work with the diverse range of skin tones and colours, which exist in various ethnic communities. That's where Elle steps into the picture. She is a prominent Bridal makeup artist known for her amazing work in all cultures.
Whether you are getting ready at home, or the venue, My team and I will travel to you, leaving you to relax and enjoy your special day.

Elle specialise in creating HD makeup looks, making you look flawless and immaculate… every time, all the time.

Elle and her team use techniques that compliments the face with latest hairstyles, from up-do's to braids.

Elle with her team of hairstylists, offers a chic and trendy combination of makeup and hairstyling to suite every occasion.
I first came across elle at my friend's wedding and I discovered what a perfectionist and extremely talented makeup artist she was. I decided to give her a shot. Elle has done many looks for me for different occasions and each time she has spent quality time, listened to my needs and managed to achieve my desired looks and expectations. I get so many compliments whenever I have my makeup done by Elle. She is amazing at bringing out your natural beauty and working with the features of your face to make you look beautiful. I definitely recommend her for your big day or any occasion as she will make you look the best!
Thank you so much for the amazing job you did on my wedding day, I really loved it. It was very natural which was exactly what I had asked for. I couldn't have been happier on the day. Highly recommended.
Elle has magic in her hands. I was amazed to see the transformation. If you want a perfect fairy tale wedding, Elle is your ultimate option.
Thank you for becoming a part of my wedding and double thank you for turning me into a diva!! I absolutely loved myself. Never thought I would look so flawless.
If you want your makeup prep for your big day or event to be stress free and to look naturally beautiful then choose Elle. It was the best decision I made 🙂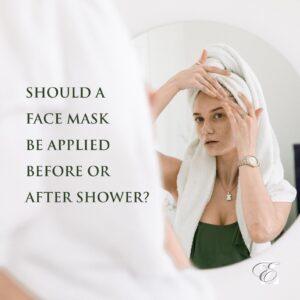 SHOULD A FACE MASK BE APPLIED BEFORE OR AFTER SHOWER? The importance of skincare cannot be emphasised enough and facial masks are one major part
Read More »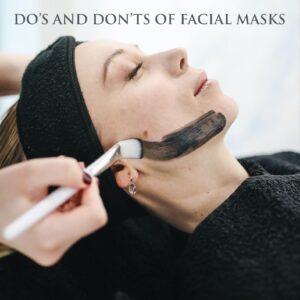 DO'S AND DON'TS OF FACIAL MASKS If done right, facial masks could be beneficial to your skin as part of your regular skin care regime.
Read More »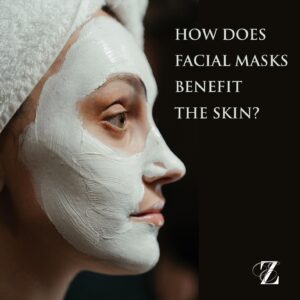 HOW DOES FACIAL MASKS BENEFIT THE SKIN? Application of facial masks as a form of skincare has become very popular and trendy in recent years.
Read More »