Dermalogica Special Cleansing Gel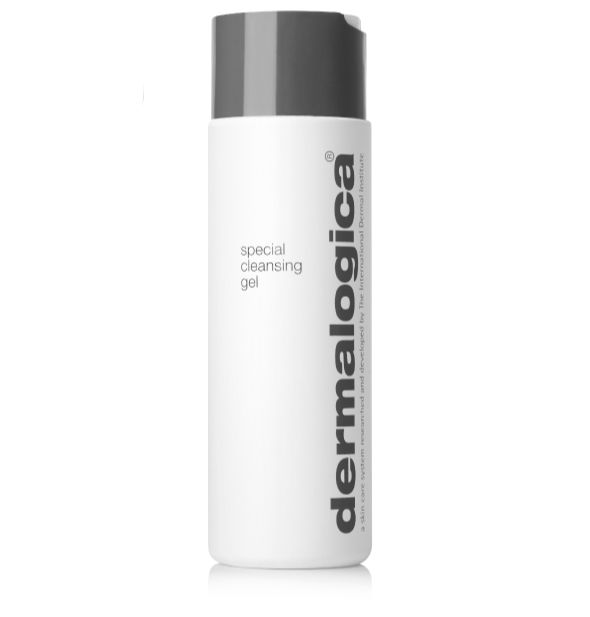 As a verb, the word cleansing means, the elimination of "undesirable" elements, and what is more undesirable on our face skin then toxins and debris from our surroundings and even from our makeup. I can't even remember how many cleansers I have tried over the years before I came across the one that made me say," Yes that's it" … And that was really it, because I have never used any other cleanser since I have tried "Dermalogica Special Cleansing Gel".
It feels light on my face and doesn't have that thick soapy texture, well…, perhaps because it is soap free but still, its plus. It is gentle on skin, thoroughly removes toxins and debris and leaves skin feeling smooth and fresh.
One of the main ingredients of Dermalogica Special Cleansing Gel is Quillaja Saponaria, which is the extract of the inner bark of Quillaja Saponaria Molina tree, which also has been used as medicine for centuries. Due to this naturally-foaming ingredient only a little amount of the gel is required to produce a soft, foamy lather. In addition, unlike a lot of other cleansers out there, it doesn't smell like chemicals or over perfumed.
Because the formulation is light and gentle, Dermalogica Special Cleansing Gel can be used daily and after using it regularly for a month or so I felt my skin looked clear, radiant and healthy. So much so that I sometimes dare not to ware any makeup at all… (only "sometimes" though LOL).
When all said and done, this is a great product by a very reputable brand and it does exactly what it says on the tin… which by the way, I also like… nice elegant packaging of 50ml and 250ml.
Price wise it's on the higher side as 250ml pack is £33 in UK. However due to the fact that I don't need a lot of it to cleanse my face so it also lasts longer and, in all honesty and fairness, even if it wasn't the case, it would still be worth because how it makes my skin feels after every use.