Kiehl's Super Multi-Corrective Cream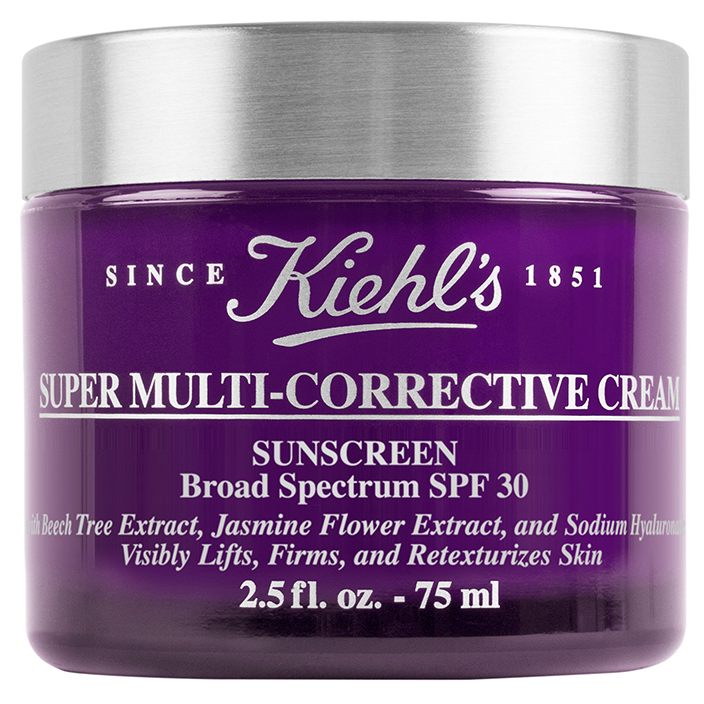 Who doesn't want a healthy and younger looking skin? There are of course many ways and products to achieve just that, but no matter which way or which product you use, keeping your skin hydrated will always be at the heart of it.
As I said, there are a lot of products out there but the one that stands out. Well…, at least for me, is "Kiehl's Super Multi-Corrective Cream".
This is a true hydrating anti-aging moisturiser that moisturises your skin, without making it feel oily and for that it is suitable for every type of skin including the oily ones.
One great aspect of Kiehl's Super Multi-Corrective Cream is that it's a sort of a hybrid of advanced and natural ingredients with a multi-target approach. One of the key ingredients is Hyaluronic Acid, which is substance found in our skin naturally that holds water and keeps the skin hydrated. It is particularly good news if you are over 40 because the amount of Hyaluronic Acid depletes as we get older.
Now that…, brings me to the anti-aging side of Kiehl's Super Multi-Corrective Cream. The next key ingredient is Beach Tree Extract, which is essentially a sugar extracted from beech tree bud that increases collagen and elastin in your skin which Improves skin's firmness and density.
Another important ingredient is Jasmonic Acid, which is an organic compound found in several plants including jasmine. It triggers a natural self-repairing process in your skin and helps correct wrinkles and fine lines.
I can go on an on about the ingredients but the crunch of the matter is that Kiehl's Super Multi-Corrective Cream hydrates and moisturises your skin, correct wrinkles and add firmness and density to your skin, which results in a plumped, healthy and younger looking skin and that's what we all want.
I have to say it is a bit pricy for £52 for a 50ml pack but I'm sure if you will consider how a younger and healthier skin will make you feel and not to forget the compliments you will receive… You are bound to open your wallets and I bet; you won't regret it.