Hourglass Cosmetics Ambient Lighting Powder Blush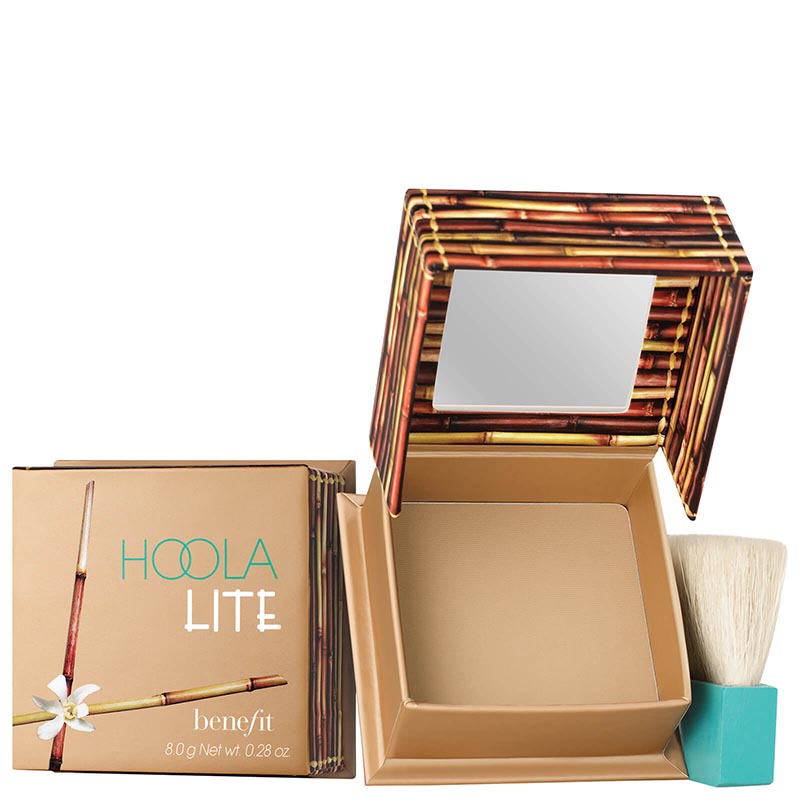 I think like myself, quite a few of you would appreciate a bronzer that's suitable for lighter skin, so I will get straight to the point. I've been using Benefit's original Hoola Bronzer for a long time, however, since its launch back in 2017, I have been a great fan of Hoola lite Powder Bronzer. It is perfect for lighter/paler skins or if you prefer a bronzer that doesn't give you, too tan look.
Benefit's Hoola lite Powder Bronzer has a finely-milled creamy formula which blends seamlessly and looks very natural. Good thing is that due to it's lighter and slightly cooler it applies flawlessly and hard to overdo.
It comes with an integrated mirror and a pleasantly soft brush and for a price tag of £26 in UK is a good buy.
All in all, if you have a light/pale skin and you are looking for a bronzer that gives your face a warm sun-kissed glow, Benefit's Hoola lite Powder Bronzer is what you beauties need.